Traffic Tickets in New York City
Ticketed for a traffic violation? Call
(877) 803-2603

.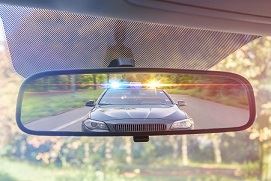 Traffic tickets can seem like a minor blip on the radar, especially in light of the more serious offenses you could be charged with. But if they're not dealt with properly, even the most basic violation can become a real headache on your driving record.
We are available 24/7!
The team at Gannes & Musico, LLP wants to use our insights to handle your ticket swiftly and efficiently.
We have fought tickets for everything from red light violations to reckless driving. Our New York City traffic lawyers are prepared to do whatever we can to minimize or even eliminate the serious penalties you could be facing. Find out how we can help you keep your insurance costs down, protect your driver's license and more.
Why choose our NYC traffic ticket law firm?
Together, we put 25+ years' experience on your side

We have handled 1,000s of traffic violation cases

Our firm is backed by glowing client testimonials

We offer personalized counsel & legal strategies
How does a traffic ticket affect my record?
A police officer can give you a ticket for numerous reasons, including running a red light, speeding, and texting while driving. The severity of your violation will dictate the penalties you incur as a result. If you don't fight your ticket, you may wind up paying a serious fine and having points added to your record. We encourage you to reach out for legal help before simply paying your NYC traffic ticket!
The fine and points you receive may depend on the following factors:
Type of traffic violation
The number of points already on your record
Which court is handling your case
The county where you received your ticket
New York's point system is fairly easy to understand. Getting six points within 18 months means you must pay $100 per year for three years. Any additional points during those three years tacks an additional $75 per point onto your yearly fine. The court is serious about deterring repeat offenders and points can accumulate quickly. Legal representation is a must, even if your violation seems minor.
NYC Traffic Lawyers Working for You
Hundreds of traffic tickets are issued each day in New York and many individuals simply sit back and accept the penalties. We cannot overestimate how detrimental this can be. Not only will your record be affected but your entire future may be impacted, as well. You don't have plead guilty! We can help you fight back.
Don't take chances with your traffic ticket! Call Gannes & Musico, LLP right away for swift legal action: (877) 803-2603.