DUI Lawyer in New York City, NY
Experienced DWI & DUI Lawyer in NYC
A reliable DUI lawyer in New York can make all the difference when you face charges of driving under the influence. They can provide an informed and objective point of view to ensure your rights are defended and that you understand, and have access to, all your legal options. Gannes & Musico are here to help.
A New York DUI lawyer can also provide guidance on matters such as sentencing guidelines, license suspensions and other possible court penalties. Investing in good legal representation does not always guarantee a favorable outcome in your case; however, it will give you the best chance at achieving justice from the court system. Put experience and accuracy on your side by working with an experienced dui lawyer nyc who is solidly committed to protecting your rights.
Difference Between DUI and DWI in NY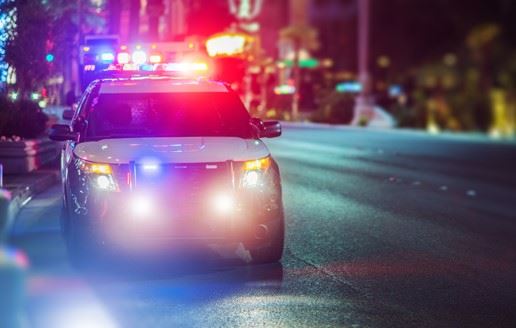 DWI is a criminal offense that involves operating a motor vehicle with unlawful amounts of alcohol in one's system. A driver may also face DWI charges for driving while "under the influence" of alcohol or a controlled substance, which means that his or her physical or mental abilities are impaired because of alcohol or drug use (regardless of the particular level of alcohol in the driver's breath or blood).
However, legally speaking, the two acronyms DUI & DWI actually represent two different offenses:
DUI (driving under the influence) - is used to describe the offense of driving while under the influence of alcohol or drugs, or both.
DWI (driving while intoxicated) - is used to describe the offense of driving while intoxicated of alcohol. A DWI charge carries with it no implication of drug use.
In some cases, you could even incur a DWAI (driving while ability impaired [by alcohol). This is a charge often issued to persons who have been caught driving while intoxicated with a BAC (blood alcohol content) of less than the standard .08% that is normally required to warrant a DWI arrest. Persons with a BAC between .05% and .07%, as well as those who show other evidential signs of impairment, are subject to being charged with a DWAI.
On This Page:
What Happens When You Get a DWI?
As such, the penalties for each additional offense become increasingly harsher:
First DWI Offense: Your first DWI offense will be categorized as a misdemeanor offense and punished by fines between $500 and $1,000. Up to a year may be spent in jail and for no less than six months your license will be officially revoked.
Second DWI Offense: A second DWI offense that is accursed within a ten-year timespan will be charged as a felony. No less than $1,000 and up to $5,000 in fines will be expected of you. In addition, you are subject to up to four years of prison time and a minimum one-year license revocation.
Third DWI Offense: Being arrested for a third DWI offense within ten years is a felony that will be punished by fines of at least $2,000 all the way up to $10,000. Up to seven years may be spent in jail and your license will be under revocation for a minimum of one year.
Your fines will also include mandatory conviction surcharges, crime victims' assistance fees, & all necessary fees for installing/maintaining an ignition interlock device for however long the court deems it necessary. These costs alone could total thousands of dollars. Assuming your second or third DWI convictions occur within a five-year period, the penalties of a conviction will be even harsher, regardless of whether or not there was a crash, injuries or fatalities involved.
What's the Difference Between DWI and Aggravated DWI in NY?
A DWI conviction in New York State may involve a suspended driver's license, fines, and the possibility of jail time. In New York, it's illegal to operate a motor vehicle with a blood alcohol concentration (BAC) of .08% or greater, for commercial drivers that number is .04%, and for drivers under 21, the threshold is just .02%.
A New York Aggravated DWI refers to a BAC of .18% or greater, and DWAI/Drug refers to driving while ability impaired by a single drug other than alcohol. The final type of DWI is called a DWAI/Combination, and this refers to driving while ability impaired by the combination of drugs and alcohol.
New York Zero Tolerance Law
Under New York's zero tolerance law, drivers under the age of 21 will be fined a $125 civil penalty, and a $100 re-application fee to terminate their suspension. They don't face jail time on a first offense; however, their driver's license will be suspended for six months.
What Happens When You Refuse to Take a Chemical Test?
For chemical test refusal, the driver will have to pay a $500 civil penalty, and their driver's license will be automatically revoked for at least one year. If you took a breath or blood test and failed, you may feel as though there is no way of avoiding a conviction. This is simply not the case! By thoroughly investigating all aspects of your arrest, the initial police stop, field sobriety testing and your breath test or blood test, a New York City DWI lawyer can determine whether law enforcement may have made a mistake or violated your rights in any way.
These situations may result in lessened charges, an acquittal in court or possibly dropped DWI/DUI charges altogether. Every case is different, so it is crucial to discuss your unique situation with a knowledgeable New York City DUI attorney at Gannes & Musico, LLP.
---
Facing DWI charges? Contact a New York City DWI attorney today to start your defense by calling (877) 803-2603.
---
Failure to Use Signal

Disobey Traffic Device

Disobey Traffic Device

Disobey Traffic Device

Child Seatbelt Ticket
Personalized Attention Focused on You
We're with You From Start to Finish
Thank you so much for doing an outstanding job to get the ticket dismissed.

"Thank you so much for doing an outstanding job to get the ticket dismissed."

Very personable in handling your case and an experienced Traffic Attorney!

"She is the greatest."

Well worth every dollar spent!

"I hired this law firm to help me fight a few tickets. They took care of everything A-Z. It was well worth every dollar spent. I strongly recommend them if you get a ticket hire them!!"

Final verdict of not guilty!

"Final verdict of not guilty."

Choosing Attorney Gannes was the best decision I could have made!

"Choosing Attorney Gannes was the best decision I could have made!"
MEET YOUR ATTORNEYS
DECADES OF PROVEN RESULTS
Get Started Today
Request a Free Consultation